1999 Im a finalist for my first ever fashion design competition. I've been hanging out at a store called Defect. I used to see a super cool girl with red hair in there, and there was a guy who used to have no eyebrows when he worked in a store called Grocery which I went to a lot when I was in high school. I ask former eyebrowless man for help for the soundtrack to my show. A cute song is playing in the store with a girl singing, and i ask Melvin what it is. He says its by a band called Club 8. In the end I used a song by Kahimi Karie for my show segment, but i buy The Friend I Once Had anyway in the newly opened Tower Records. I become friends with the girl with red hair through a nice guy named Ivan, these raves called Consortium , and my then favorite letter, E. We all end up chatting on a channel called #indiecafe. They have this thing called Thrift Thursdays at a place called Abg's. I meet Leah and Roman, Tin, Ann. Im never allowed to go, but I sometimes sneak out with this guy Sib who I once had a massive crush on but eventually became my best friend. We become designers for a shop called Milkwear and become even better friends.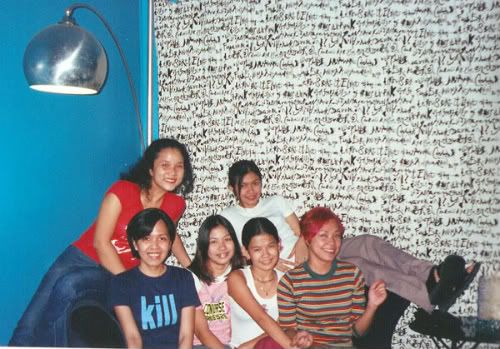 2000 I somehow become the singer for a band called Candyaudioline. I don't really like the music, and I wanted to be the singer for the other band called Soft Pillow Kisses, just because it sounded cuter, but they already had a vocalist. I know nothing about this music, but Allan and AJ eagerly teach me about it. They bring up Club 8 and I am happy to be familiar with one of the names. I learn everything from them, and i end up buying all the Siesta records cds and start listening to twee and indie pop. Club 8 remains my favorite, Red Sleeping Beauty a close second. I wish I could sing like Karolina.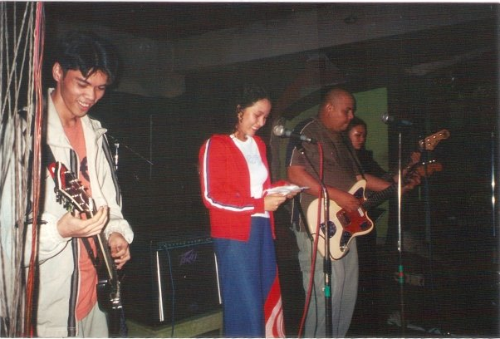 2010 Chie makes space for me. Im sitting front and almost center waiting for the gig to start with the girl with the red hair, now a mom of two with black hair. Leah and I are still sighting the white boys. Ge sees the girls who play strings for Camerawalls and jokes that they are a choir who are going to sing Karen. I joke about how we shouldn't be sober. I lie on the floor to save space for my friends. I scream like a crazed fan every time I hear the words Club 8.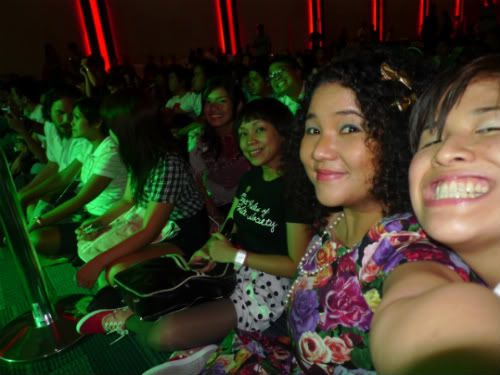 The boys come on stage, followed by Karolina. The drummer is hot. They play the new stuff, which I thought I hated, but I end up loving just the same because of Karolina's voice.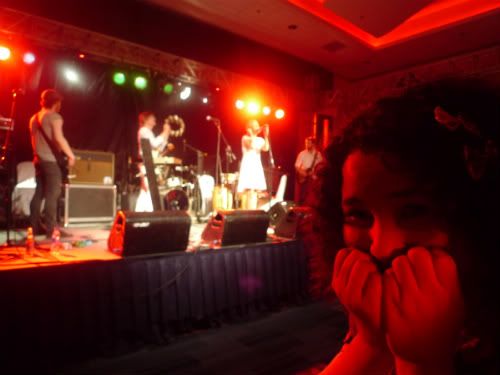 They play the old songs. I realize that I never really loved music until Club 8 came along. I never had a favorite band until them, I never bought cds, I never listened to whole albums until them. It feels like I'm under a spell, and Im annoyed at my heckler friends beside me. I sing along. I get the lyrics wrong as usual. I sing Cold house instead of Cold hearts. I dance to Everlasting love, and hold my hands close to my heart for All I Can Do. I can't believe I waited ten years for this.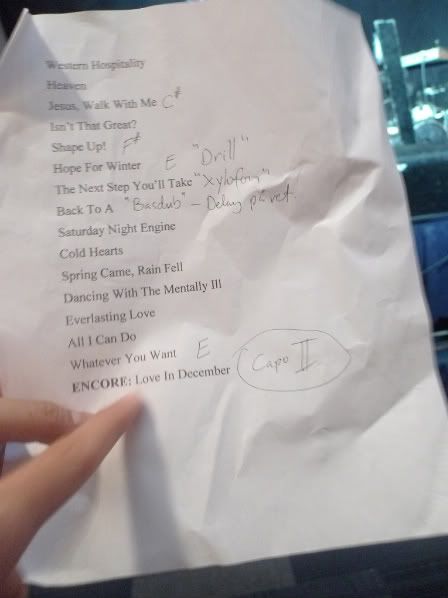 ; After they play the encore, heckler friends help me chant for my favorite Club 8 song. Johan looks at me and shrugs. They don't play my song, but I am reminded why the hecklers are the bestest friends in the world to have. I cry because its over, and because I didn't hear my song. I waited ten years, and I'll wait ten more. Even then, it'll still be magic.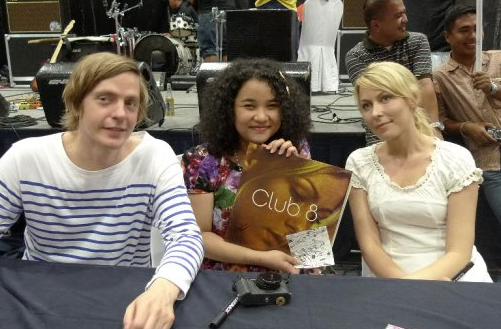 I'm in a mess now since you left my world. There are things that I can't be without. xx Mich